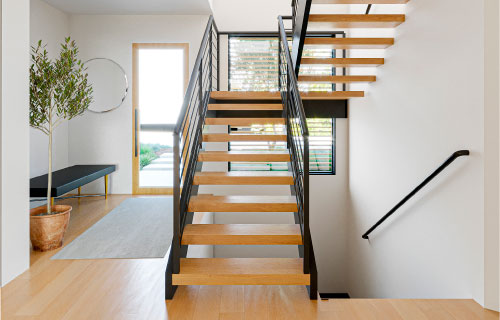 We are specialists in the manufacture of straight stairs, in two sections, curves, floating, mixed… in which the limit is only the client's imagination. We create the stairs step by step and taking care of every detail to deliver a product that can meet the highest expectations.
Do not forget that we have an interior design and architecture service for professional advice in the preparation of the project.
Leave us your information and we will call you.
Enter your contact information and we will call you shortly to answer your questions